A unique cost effective alternative to both brick/stone effect render and slips, has recently been used on the first 'stone' property on a £2.4m contract in Durham.
The accompanying illustrations emphasise what an eye-catching difference Artbrick has made. The building on the left (below) has just been completed, while the building on the right is still awaiting the final stages of 'finish on a finish' colour application necessary to complete the stunningly realistic transformation.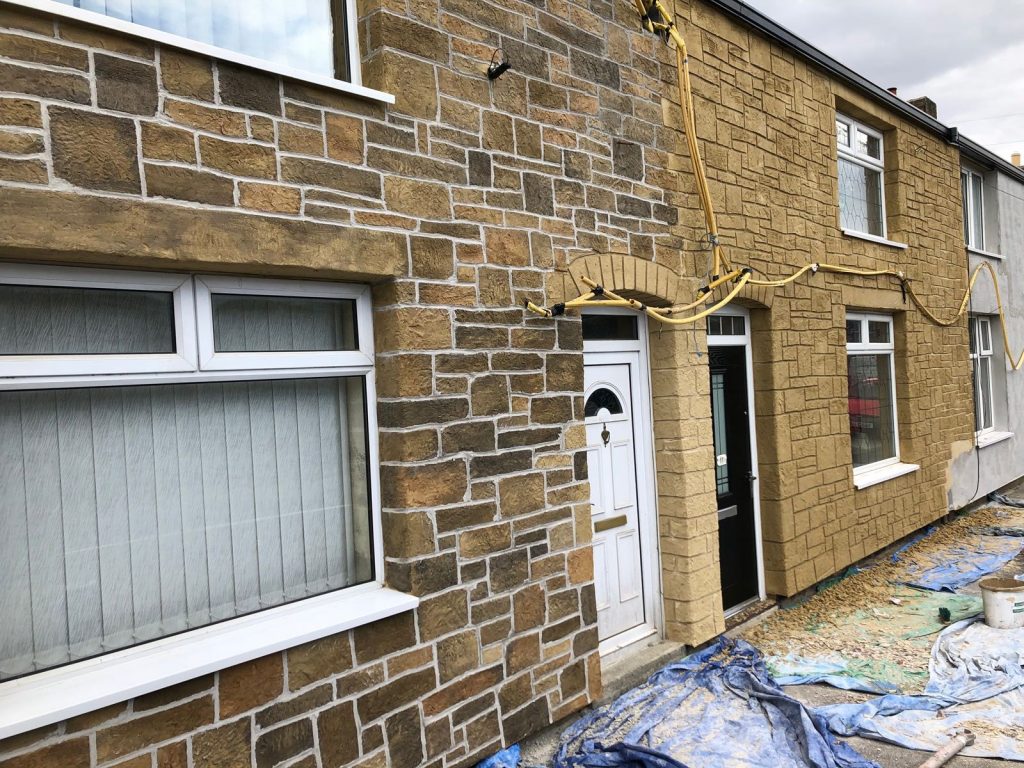 It is a prime example of how Artbrick is flexible enough to be used even on such planning-senstitive buildings as these – and at the right cost.
Artbrick can be used to copy any brick and most stones; it doesn't suffer from the problems that plain brick effect renders have – and what is more costs nowhere near as much as brick slips.
"The Durham scheme is the first of its kind in the UK and gives Artbrick the chance to show its real capabilities at scale. The first completions have had an extremely positive reaction from all stakeholders and we feel that we are directly contributing to the efforts to end fuel poverty in our country." – Andrew Jude, Technical Sales Manager
Now Artbrick Stone has been used at scale for the first time in a scheme purely of private housing, insulation and Artbrick, funded by Durham County Council and the EU.