You may have read one of our previous posts, "ArtBrick Cures Severe Efflorescence" and witnessed how brick effect renders that are applied during the wrong or difficult conditions can result in a finish that's totally unintended and destructive to the colours of the products.
Here we have another example, a domestic property that had external wall insulation installed in January 2014. Within days the applied render showed textbook signs of efflorescence and eventually got so severe that the homeowners were desperate to hide the appearance of their property from friends and neighbours.
Shortly afterwords the operatives that installed the external wall insulation pointed the homeowners towards a licenced ArtBrick installer, who came and applied the multi-award winning finish the very next day.
Look at the pictures below to see the result: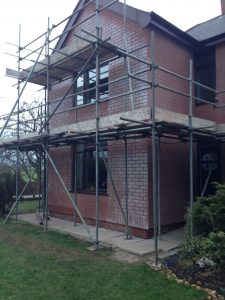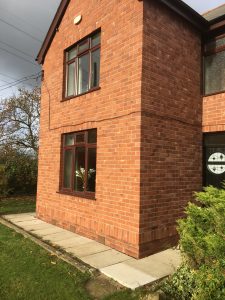 One thing to note on the above pictures is that the brick effect now much more closely resembles the real thing, with a 'multi-stock' effect.
The most important thing to consider though is the fact that the photo on the right was taken today (07/11/2016), almost three years after the ArtBrick was applied!
It goes without saying; the homeowners are now ecstatic with the appearance and thermal efficiency of their home.